Skillko to speak on 'Digital Innovation' at CIF Safety Summit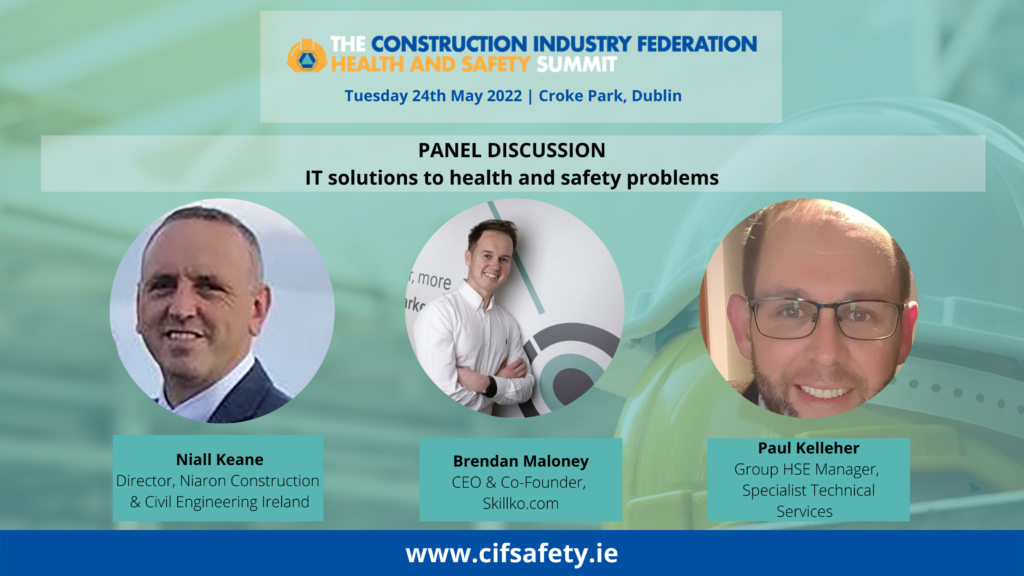 Skillko is proud to announce that our CEO, Brendan Maloney will be speaker on 'The Impact of Digital Innovation on Safety'.
The CIF Safety Summit which takes place on Tuesday May 24th in Croke Park, Dublin will feature some of the leading professionals in safety to discuss how the industry can continue to put the physical and mental health and safety of its workforce at the centre of everything it does. 
Brendan will be joined by Niall Keane, Director at Niaron Construction & Civil Engineering and Paul Kelleher, Group HSE Manager at STS Group. The panel will discuss 'IT Solutions to health & safety problems' with various topics such as;
The increasing use of technology in the workplace and the challenges and opportunities this can present in keeping our workplace safe
Building Information Modelling (BIM), the foundation of digital transformation in the architecture, engineering, and construction (AEC) industry
Digital transformation in modern & modular methods of construction
How to improve safety management in the adoption of these new technologies and innovations
The hazards and risks associated with innovation
The impact advanced technology will have on site safety
To view the full agenda, click on the link below

Skillko is a Training, Safety & Compliance Management Company with a complete training management solution that helps businesses ensure they have a trained workforce & training providers grow their business.